Chronic Pain
If  you're tired of dealing with the pain, let us help.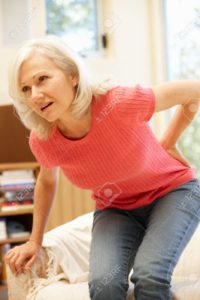 Pain Management
If you are tired of suffering from chronic back, knee, neck, shoulder or hip pain, let J'Essential Health & Wellness LLC use the latest Natural Regenerative Medicine to reduce your pain by up to 60-80% improvement. We offer many natural solutions for chronic pain and many other conditions.
Types of Pain:
Back pain
Neck pain
Shoulder, wrist, elbow pain
Knee pain
Hip pain
Foot, ankle, and leg pain
Treating Chronic Pain with Stem Cells
Chronic pain, caused for example, by degenerating cartilage in joints with arthritis, can be treated using stem cell therapy. Regeneration sends specific types of cells called stem cells to the area of tissue damage for repair.
Conditions that can be treated with stem cells:
Osteoarthritis
Arthritis
Degenerative Disc
Trauma
Injury
Erectile Dysfunction
AutoImmune Disorders
…and many more
Amazing Results in 4 Weeks!
Regenerative ElectroStim (Electro Stimulation Therapy) for Chronic Pain
(Fill in content)
Note: Up to 12 sessions are free for Medicare part A/B recipients.
TERRIFIC results from Regenerative Electrostimulation Therapy with Therapeutic Recirculation Massage.