J'Essential Lipotropic Blend
This amazing blend of amino acids to burn stubborn unhealthy fat located in the 'danger' zone area of the abdomen, under arm, thighs, and back.
Choline, Inositol and Metholnine are staple amino acids that fight unhealthy body fat, while naturally boosting the liver metabolism system ridding the body of unhealthy fat.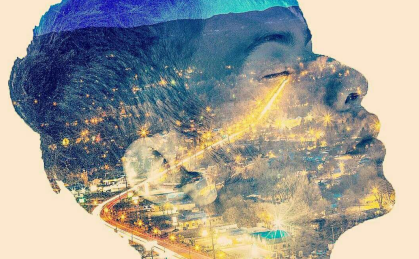 IV Hydration J'Essential Blendz
The vitamins and nutrients the body needs for optimal functioning is now available along with additional fluid replenishing HEALTHY HYDRATION.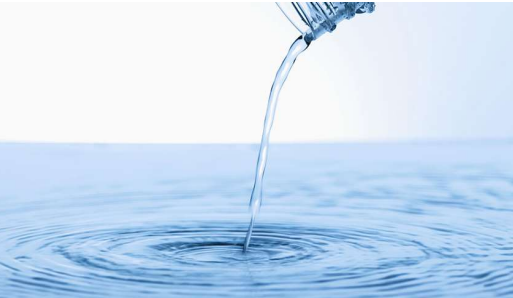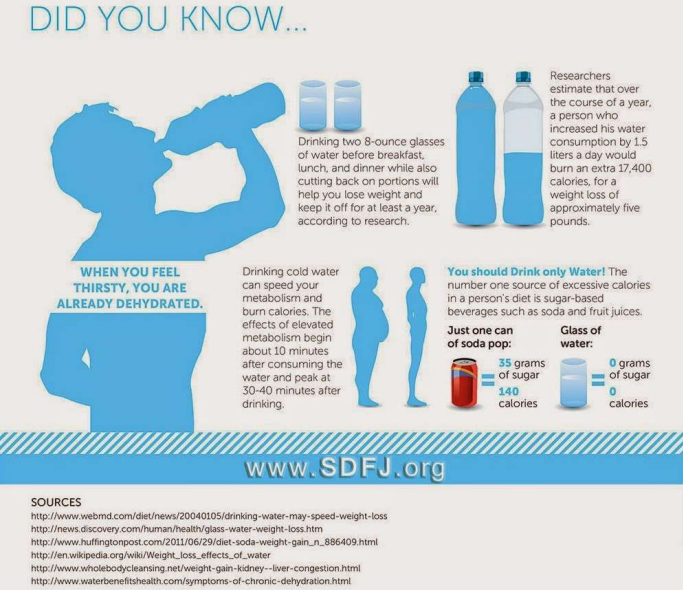 During PORP phase many surgical patients experience pain as one of the major distractor from eating and drinking the proper quantity and quality of food and water.
Specifically Dolls during the post-op recovery phase from BBL, Lipo 360, Lipo, Breast Augmentation, Tummy Tuck or any Cosmetic Surgery… positioning and pain present major distraction from proper food and water intake.
This is a critical stage in the (PORP) Post-Op Recovery Phase to Replace & Replenish Nutrient Vitamin & Mineral's Jessential IV Hydration with Optimal Vitamin & Mineral Supplementation in ½ Liter of Normal Saline will give your recovery the 'jump start' to healing.
Importance of Post-Op IV Hydration
Addition of IV Nutrient Hydration
Improves blood circulation
Improves transport of healing nutrients ie.. vitamins, minerals, oxygen
Improves and promotes healing and repair of surgical areas in the body
Improves return of homeostasis/balance during post op recovery phase
Without Adding IV Nutrient Hydration
Pre-Op Dehydration status increases during painful post-op recovery phase, less water intake, slower circulation
Nutrient rich meal intake is low during post-op recovery phase, thus increase slower healing time
Increased down time for healing with slow transport of vital nutrients to surgical areas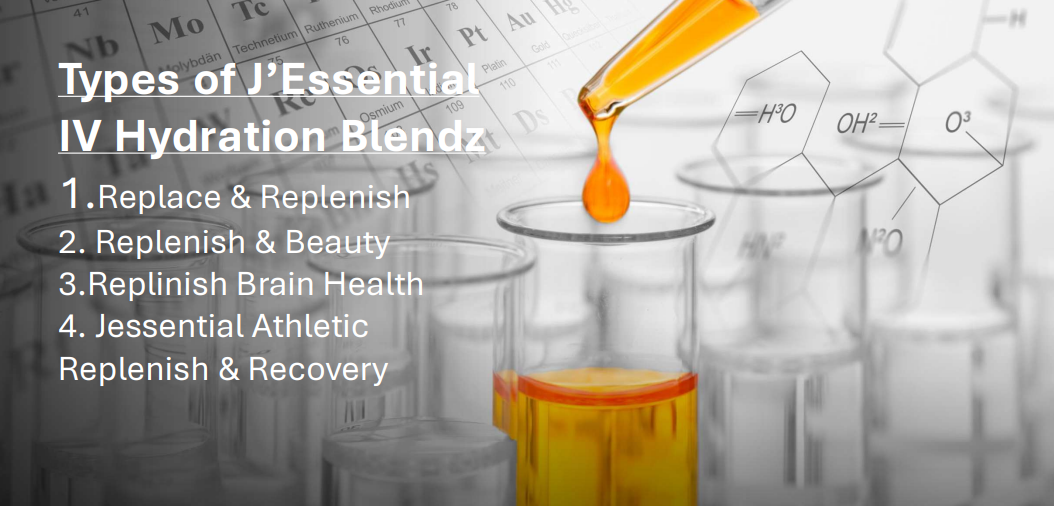 Ingredients of J'essential IV Nutrient Hydration Blendz
Ascorbic Acid, Pyridoxine, Riboflavin, Niacinamide, Thiamine, Hydroxocobalamin, Dexpanthenol , Magnesium Chloride Hexahydrate, Calcium Chloride, Zinc Chloride, Manganese, Copper, Selenium , L-Glutamine, L-Arginine, L- Leucine, L-Ornithine, Glycine, Taurine, Alpha Lipoic Acid, Glutathione, Biotin & Lysine
( Vitamin B2,B3,B5.B12, Minerals, Biotin+)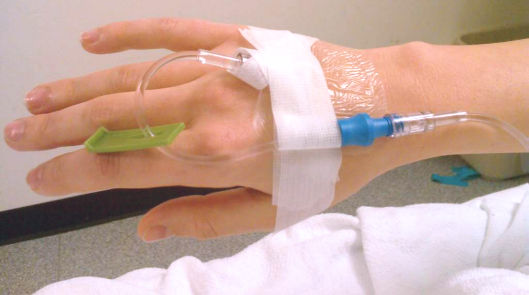 For Additional info Please Refer to the Following: